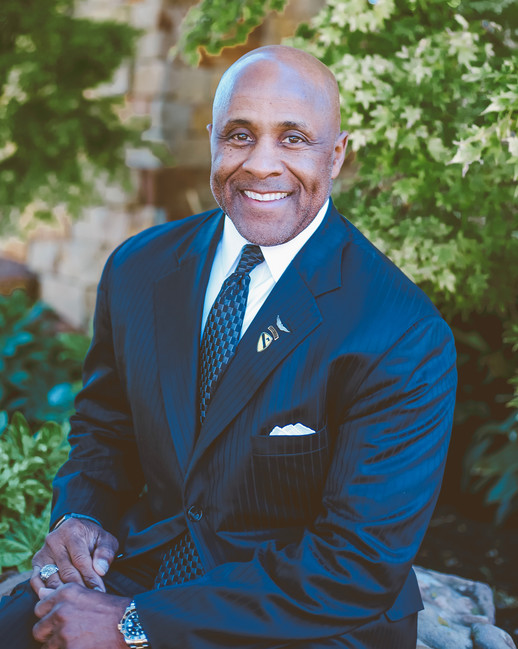 The Corps Capital team is comprised of diverse professionals who lead from the front with extensive experience in both the military and industry where service is not a slogan it's a way of life.
Thomas Morgan Jr.
Thomas Morgan Jr. is the founding partner of Corps Capital Advisors established in 2019.  He began his career in 1993 at Goldman Sachs in the Private Client Services Group where he worked diligently to become a well-respected investment advisor. While at Goldman Sachs, Tom attained numerous milestones and was recognized as a top Performer numerous times for his work ethic and dedication to his clients. Leaving Goldman Sachs in 2009, Tom joined Morgan Stanley's Private Wealth Management organization to continue to find ways to best serve the needs of his clientele. While at Morgan Stanley, Tom received the designations of Managing Director, Private Wealth Advisor, and Portfolio Manager, managing more than five hundred million in client assets. 
With a desire to build a world class investment advisory team along with a profound interest in developing custom wealth management solutions and an entrepreneurial spirit, Tom left Morgan Stanley and founded Corps Capital Advisors.  With more than 27 years of experience as a financial advisor, Tom has an amazing aptitude for connecting with clients and gaining a comprehensive understanding of their investment and wealth management concerns and needs. His colleagues have always valued Tom's willingness to go to any length for the greater good of the team while maintaining a positive attitude coupled with a 'no excuses' commitment to achieving results for the client. An accomplished leader with a well-respected military background, Tom has created a competitive and rewarding environment at Corps Capital Advisors centered on client-focused values, teamwork and high expectations for all.
Great success is achieved with discipline and a commitment to hard work. These have been central tenets throughout Tom's academic, athletic and professional career. Tom served in the U.S. Army for 8 years, attending several advanced training schools including Air Assault, Airborne, Ranger and Rotary Wing Aviator Course, in which he qualified as a helicopter pilot. Tom served in Camp Casey, Korea flying utility and scout helicopters and had the honor to serve at Fort Hood, Texas where he was selected to command an attack helicopter unit flying the AH-64 Apache. 
Tom grew up in El Paso, Texas where he attended Parkland High School, home of the Fighting Matadors. He played the drums in the high school band, was captain of the football team and Vice President of his graduating class. Tom's current interests include fitness, sports and everything in the outdoors, especially hunting. Tom enjoys hunting as often as he can in South and West Texas. He has a personal commitment to his faith, his family, physical fitness and a healthy lifestyle.
Tom has two adult children, Michael who graduated from Hardin Simmons University and works in the Oil and Gas industry as a crude oil trader, and Jasmine who graduated from the U.S. Military Academy at West Point and is currently stationed at fort Meyers in Washington D.C. working as an S-1 in the third infantry regiment, the oldest unit in the army and is responsible for Arlington National Cemetery as well as the Tomb of the Unknown Soldier. 
Education
Tom graduated from the U.S. Military Academy at West Point in 1983 with a B.S. in Aerospace Engineering
MBA in Finance and General Management at Harvard Business School